Integrating Race, Ethnicity, and Culture into Forensic Assessments
---
Zoom information will be provided to registrants at a later date.
Integrating Race, Ethnicity, and Culture (REC) into Forensic Mental Health Assessments
May 26 | 1:00 pm - 5:00 pm ET | 3.5 CEs
To register for any event, please login to your member or non-member profile on the SPA Website.
Abstract
Workshop leaders will review the literature on the relevance of REC data to forensic mental health assessments, highlighting the research limitations in the field. The workshop will highlight ways in which clinicians can elicit REC data in a forensic context and how it is important for such data to be collected before its relevance is decided. Subsequently the presenters will facilitate small group discussions utilizing a hypothetical case. The case discussion will focus on aspects such as data gathering, decision making about what REC data is relevant to present, and how to communicate results with the court. The workshop will conclude with a brief reflection by the presenters summarizing the experiences in the small group discussions and forward steps for practicing forensic clinicians interested in advancing their skills addressing REC issues in psycholegal contexts.
Goals and Objectives:
1. Participants will identify three ways in which REC and aspects of identity can be incorporated into a forensic mental health formulation.
2. Participants will identify at least two practical ways in which to communicate about cultural data in a case in a legal context such as in testimony, or in report writing.
3. Participants will be able to identify at least four types of data or questions to elicit cultural information during an interview.
4. Participants will identify at least two practical ways in which to communicate about cultural data in a case in a legal context such as in testimony, or in report writing.
Skill Level:
Participants can be of any level, though basic knowledge of assessment principles is useful.
Pricing
Registration is now open!
| | |
| --- | --- |
| Member Type | Rate |
| Student Member | $124 |
| Early-Career Member | $174 |
| Member/Fellow/Associate | $249 |
| Student Non-Member | $154 |
| Early-Career Non-Member | $234 |
| Non-member | $324 |
Refund Policy
Webinar bookings cancelled in writing more than 30 days before the event are entitled to a 50% discount. After this date there are no further refunds, though transfers to another registrant of the same member type or to an alternative webinar are available up until one week before the originally purchased event.
Presenters:
Danielle Rynczak, JD, PsyD, ABPP, is an Assistant Professor of Psychiatry at the University of Massachusetts Chan Medical School. She serves as the Director of Diversity, Equity, Inclusion, and Belonging for the APA-accredited internship and as the Director of Legal Education and Training for the Law and Psychiatry Program. She is a licensed clinical psychologist, board certified in forensic psychology, and she conducts a variety of evaluations of juveniles and adults for civil and criminal cases. She is the recipient of the Early Career Achievement Award by APA Division 18, Criminal Justice Section, and she serves in several leadership positions, including as the Chair of the Forensic Psychology Board on the Council of Specialties in Professional Psychology. Dr. Rynczak also holds teaching appointments at Northwestern Feinberg School of Medicine and Northwestern Pritzker School of Law.
Dr. Lara Guzman-Hosta is a Designated Forensic Psychologist and Forensic Mental Health Supervisor in the state of MA. She has worked in the juvenile court clinics, adult inpatient forensic evaluation services and currently at the Metro Boston Court Clinic Team at the Department of Mental Health's Forensic Services Division. She is an alumni and former faculty of the Center for Multicultural Training in Psychology. She has authored and co-authored articles on cross-cultural issues in psychological assessment. She has conducted international, national, and local presentations and trainings related to cultural issues in forensic mental health systems and practice. Dr. Guzman-Hosta is active within the American Psychology and the Law Society, currently a member of the Broadening Representation, Inclusion, Diversity, and Global Equity (BRIDGE) committee and the Practice Committee. Dr. Guzman-Hosta was born and raised in Puerto Rico and has been living in MA since 2004.
Dr. Natalie Anumba is a forensic psychologist and assistant professor at the University of Massachusetts Medical School, where she serves as Co-Director of the Law & Psychiatry Program in the Department of Psychiatry. She conducts evaluations of adults involved in criminal proceedings, serves as a violence risk consultant to state psychiatric hospitals, provides expert witness testimony, and supervises postdoctoral trainees and new professionals. She is an active member of the American Psychological Association and American Psychology-Law Society (AP-LS), and is Member-at-Large of AP-LS. She has co-authored numerous articles and book chapters, and has presented at local, national, and international conferences.
The Society for Personality Assessment (SPA) is approved by the American Psychological Association to sponsor continuing education for psychologists. SPA maintains responsibility for this program and its content.
For More Information: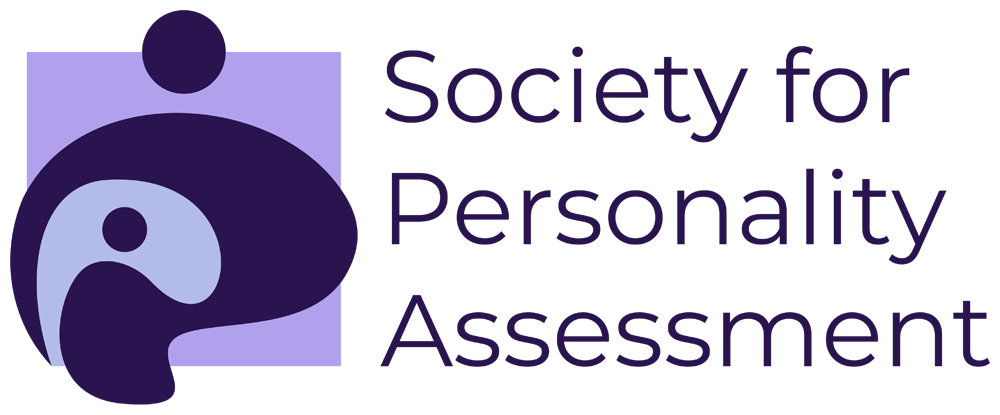 6109H Arlington Boulevard
Falls Church, Virginia 22044
United States
703.534.4772