Expert Insights
November 2-4, 2023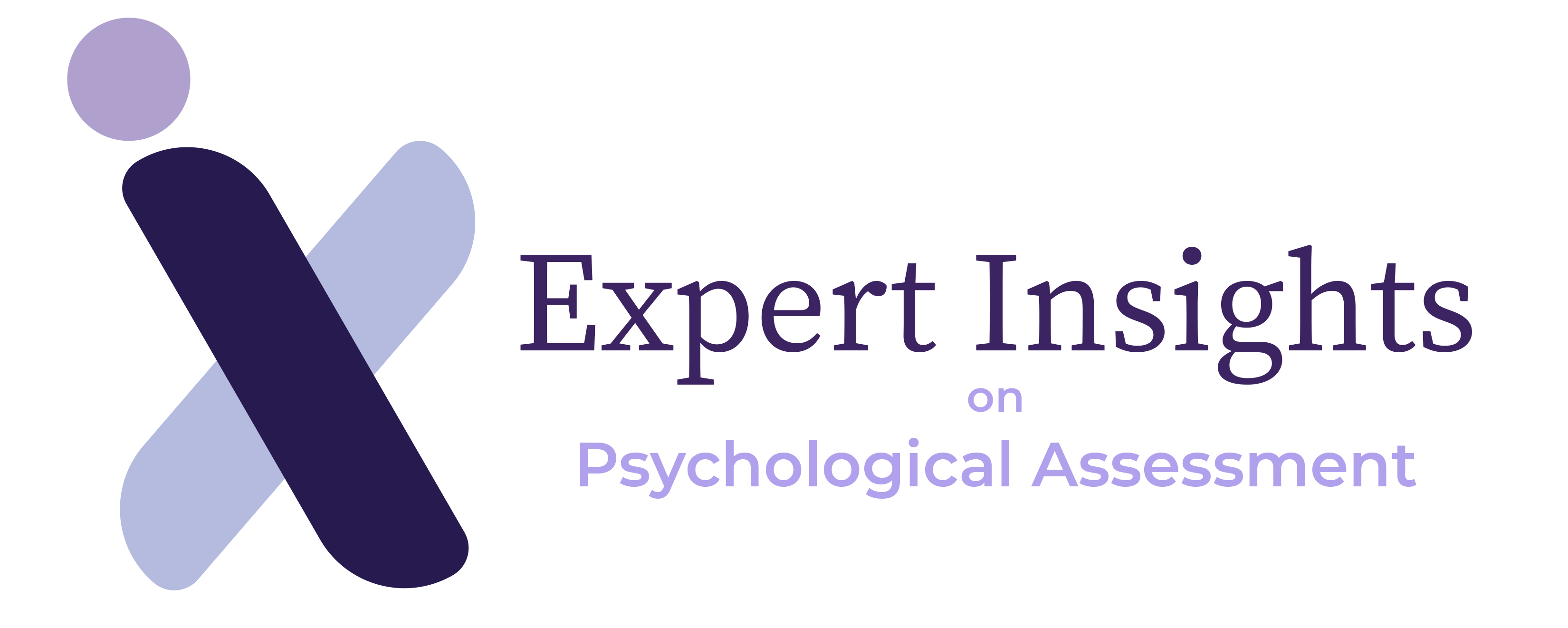 Sessions | Pricing | Biographies | Register Here |
---
Join us for the inaugural Expert Insights Conference from November 2-4, 2023! This groundbreaking event focuses on personality assessment for professionals and students. Engage with esteemed researchers, clinicians, and professors at the forefront of this field.
Proudly partnering with the Multicultural Assessment Community (MAC) and other content leaders, topics will include:
Artificial Intelligence within assessment,

Self-care of the clinician,

Conceptualizing DEISJ in assessment,

Ethics, standards, appropriate boundaries, and p

ractice guidelines, and

The relationship among psychology, assessment, and race.
Don't miss this historic opportunity to elevate your knowledge, network with industry leaders, and contribute to the future of personality assessment.
Stay tuned for updates on our website and social media. We look forward to welcoming you to the Expert Insights Virtual Conference in November!
Sessions
November 2 | 3:00 pm - 8:00 pm
This Welcome and Presidential Comments marks the commencement of this inaugural enriching and purpose-driven Expert Insights Virtual Conference. During this session, our esteemed president, A. Jill Clemence, will extend a warm welcome to all attendees, highlighting the Society for Personality Assessment's mission and dedication to advancing evidence-based practice and impact of personality assessment. Attendees can look forward to a conference filled with invaluable insights from renowned experts in the field of psychological science. Join us in embracing the power of knowledge and collective expertise as we embark on this meaningful learning experience together.
Presenter
Jill Clemence | Rutland Regional Medical Center
If you have an idea in mind, please e-mail us at info@personality.org
Discussions about issues of race, diversity, equity, inclusion, and social justice are often seen as controversial rather than necessary. Negotiating these discussions may feel daunting and precarious due to limited knowledge of key terminology, regional differences in how these issues are discussed/addressed, and/or personal discomfort with one's personal role in these systemic issues. This non-exhaustive list includes just some of the critical challenges professionals grapple with when incorporating DEISJ issues into their work. Assessment psychologists play many roles, and gaining the skills to successfully manage these challenging discussions is necessary for ethical research, practice, and training. Appreciation of the salience of power dynamics underlying these conversations serves as a common thread in conceptualizing and addressing issues of DEISJ across all roles and contexts.
The SPA Graduate Student Board of Directors and the EISJ Committee are proudly co-sponsoring this session about the role of power dynamics in how we address and conceptualize issues of race and EISJ in personality assessment research, practice, education, and supervision. These conversations often lack the perspective of the individuals on the disadvantaged side of a power dynamic. This session will highlight students' experiences with difficult conversations facilitated by professors, supervisors, and other professionals. The presenters will provide a framework for better handling these conversations informed by the viewpoint of the people most impacted.
Learning Objectives
Identify the role of power dynamics and privilege in successfully navigating discussions regarding issues of DEISJ among professionals in the field of personality assessment.
Clarify the ethical imperatives and considerations regarding the role of power dynamics and privilege in addressing and conceptualizing issues of DEISJ in personality assessment.
Introduce features of multiple models of practice for the facilitation and management of difficult discussions that are relevant to research, practice, and training in personality assessment.
Identify opportunities for incorporating issues of DEISJ into various aspects of personality assessment research, practice, and training.
Presenters
Ksera Dyette | Cup of Tea Counselling and William James College
Sarah Gottlieb | William James College
November 3 | 11:00 am - 8:30 pm
This talk will begin by reviewing some of the primary tenets of Buddhism, including mindfulness and the other four Brahmaviharas (noble virtues): compassion, metta (loving kindness), empathic joy, and equanimity. Current developments in neuroscience that help illuminate the therapeutic potential of mindfulness will be explained. We will discuss how understanding and cultivating the Brahmaviharas can deepen our clinical assessments of patients and enhance our own personal development, particularly by focusing on what mindfulness can reveal about our relationships with suffering, addiction, and the body. We will discuss how mindfulness can facilitate resiliency and vitality for both clinicians and those they treat. Clinical and personal examples will be provided.
Learning Objectives
Participants will be able to describe some of the primary tenets of Buddhism, including mindfulness and the other four Brahmaviharas, or noble virtues
Participants will understand how current developments in neuroscience illuminate our understanding of mindfulness
Participants will learn how to apply this understanding of mindfulness to enrich their clinical assessments, including a focus on patients' relationship to their body and how they cope with suffering.
Participants will also be provided the opportunity to apply this knowledge to their own lives to enhance their well-being
Presenter
Heather Churchill | Austen Riggs Center
Artificial intelligence (AI) offers exceptionally high levels of measurement precision, greater accessibility, and novel strategies for test administration, scoring, and data analysis. AI's impact on the practice and study of personality assessment has yet to be seen, and detailing the ethics and best practices surrounding its use in clinical practice and research must be a priority. This webinar introduces attendees to the fundamental concepts, best practices, and ethical considerations related to AI in the context of personality assessment as they are currently conceived, and then concludes with an instructional demonstration of an AI model built to screen text data for indicators of depression.
This webinar introduces attendees to key fundamentals, best practices, and ethics of using AI in personality assessment practice and research. The webinar will begin with a conceptual overview of AI and common procedures for its use, followed by a summarization of key terms and concepts. The presenters then provide an in-depth review of ethical considerations and best practices for the use of AI by Psychologists as these are currently conceived. The webinar concludes with an instructional demonstration of an AI model built to screen text data for indicators of depression.
Learning Objectives
Acquire familiarity with fundamental terms and concepts of AI and a rudimentary understanding of common procedures for its use.
Be able to discuss potential opportunities and limitations in the ethical use of AI in personality assessment practice and research.
Be able to explain currently defined best practices and ethical considerations for the use of AI by Psychologists.
Presenters
Adam Natoli | Sam Houston State University
ABM Rezbaul Islam | Sam Houston State University
Ethical codes, testing standards, and practice guidelines impact the ways in which psychological tests are developed, standardized, selected, administered, and interpreted .Increasing controversies around the use of psychological assessment practices with respect to diversity, fairness, intersectionality, and cultural context are reported as central by professional organizations and marginalized and oppressed communities. Large scale assessments used as gatekeepers to educational opportunities as well as psychological measures used to diagnose, determine interventions, and measure effectiveness and outcomes face challenges of systemic bias against marginalized and oppressed communities. This workshop presents an ethical and best practices framework for the assessment process integrating current guidelines and standards. In addition, complementary models of cultural competence and cultural humility are presented as a backdrop for discussion of contextual factors in relation to the usage of the most popular assessment. Tools to be used to gather relevant background information will also be highlighted (e. g., culturally based interview protocols). Application of an assessment framework will be a critical piece of this workshop as participants will engage in discussion around particular assessment cases. This is an introductory workshop designed for new professionals as well as those interested in re-conceptualizing the assessment process through exploration of standards of assessment focusing on a cultural lens.
Presenters
Radhika Krishnamurthy | Florida Institute of Technology
Lisa Suzuki | New York University
November 4 | 11:00 am - 7:00 pm
Existing evidence indicates that individual differences in self-report/interview measures of personality traits and psychopathology share, by and large, a common structure consisting of dimensions that can be organized hierarchically. Although significant differences in perspective remain, there now exists a general sentiment favoring the value of this rapprochement in the empirical literature, which can be generally summarized under the rubric of "dimensional diagnosis". The fieldwide shift toward dimensional diagnosis is complex. It implies the need for significant changes with respect to both practical issues in implementing dimensional models in the clinic and conceptual issues in the way we think about and study psychopathology. Practical issues include questions such as, how can dimensional models of diagnosis be applied in practice?, how does dimensional diagnosis change how we think about psychotherapy and training?, and could dimensional diagnosis help with problems such as stigma and inclusion? Conceptual issues include questions such as, what are the differences between personality and psychopathology?, what are personality disorders in an integrative model of personality and disorder?, what does developmental and genetic research have to say about the integration of personality and psychopathology?, what are the implications of dimensional diagnosis for psychopathology research?, and how can we understand neurodevelopmental and cognitive disorders? This talk will provide an overview of debates around the transition to dimensional diagnosis as they pertain to personality assessment practice, research, and training.
Review the evidence for dimensional diagnosis

Compare different strategies for implementing dimensional diagnosis in daily practice and training

Discuss different perspectives on how to transition toward dimensional diagnosis
Presenter
Christopher Hopwood | University of Zurich
Conducting personality assessment is a highly specialized expertise which requires in-depth training, skill and the ability to attend to multiple (sometimes competing) demands.
A nuanced appreciation of the complex ethical considerations is of critical importance in helping clinicians navigate thorny situations where multiple demands are at play. Confidentiality, informed consent, use of an assessment tool, use of diagnosis and conflicts of interest are among the areas in which an ethical dilemma may arise.
This is a discussion-based workshop in which experience-near, fictional vignettes will be used to help participants think together about ethical dilemmas clinicians who conduct personality assessment may face. The vignettes are a springboard for participants to associate to their own experiences, and share their decision-making in navigating complex predicaments.
Presenter
Stephanie Schechter | Boston Psychoanalytic Society and Institute
This webinar will address the formation of racial trauma in African Americans and other minoritized populations. The session will trace the path from socialization around issues of race and how this often culminates in oppression and trauma. The impact of such trauma is far-reaching and impacts most aspects of life for minoritized populations, including mental health. We will then look at how the field of psychology and assessment has incorporated race, often in a way that either ignored race, over-pathologized certain populations or otherwise played into existing stereotypes. The webinar will then turn to race in the assessment room, including bias that presents itself in the diagnostic/assessment process. We will conclude with addressing practical and growth-based solutions to individual and systemic bias in the testing room.
Learning Objectives
The webinar will outline the developmental formation of racial trauma from race socialization and awareness to oppression and trauma.
The webinar will also equip the clinician to identify racial trauma and the impact on the psyche and functioning of African Americans. Particular focus will be on how trauma is largely ignored or misinterpreted in the testing process.
We will identify how the fields of psychology and assessment often reflect the same biases demonstrated in other parts of society. Practical and growth-based solutions to bias in the testing process will be the focus.
Presenter
Linda McGhee | Multicultural Assessment Community (MAC)
Pricing
Registration is now open!
| | | | | |
| --- | --- | --- | --- | --- |
| Registration Type | Full Conference - Early Rate | Full Conference - Regular Rate | One Day - Early Rate | One Day - Regular Rate |
| Student | $0 | $0 | $0 | $0 |
| Early-Career | $179 | $239 | $99 | $159 |
| Member/Fellow/Associate | $289 | $379 | $199 | $289 |
| | | | | |
| Non-Member Student | $79 | $119 | $49 | $89 |
| Non-Member Early-Career | $239 | $299 | $179 | $239 |
| Non-Member | $399 | $489 | $309 | $399 |
Biographies
A Jill Clemence has been a licensed psychologist since 2004 and is working as a part of the Physical Medicine & Rehabilitation team at Vermont Orthopaedic Clinic. She specializes in health psychology and practices using empirically-based treatments in the field of pain psychology.
Heather Churchill, PhD, is the associate director of the Therapeutic Community Program, the director of health and wellness, and a staff psychologist who provides psychotherapy and psychological testing at the Austen Riggs Center.
During her graduate training, she was a teaching assistant for several classes, including History and Systems of Psychology, as well as Cognitive and Projective Assessment. Also, during her graduate training, she completed the New York Society Fellowship program, as well as the Couple and Family Fellowship program at the Washington Center for Psychoanalysis. During her internship at Utah State Hospital, she received intensive training in dialectical behavioral therapy and provided individual, group, and family therapy, as well as psychological assessments.
Churchill is a certified group relations consultant with the AK Rice Institute and former president of the Center for the Study of Groups and Social Systems, a non-profit whose mission is to further the understanding of groups dynamics and social systems.
Ksera Dyette, Psy.D. (she/her) is a Queer Black West Indian, Immigrant, who is Founder and CEO of Cup of Tea Counselling, & Consulting, LLC and Staff Psychologist at the William James College Juvenile Court Clinic. She has been a member of SPA since 2012, joining during her graduate training at Widener University. Dr. Dyette is passionate about all things personality assessment but always had a focused concern on systematically oppressed populations, identifying as being part of several, herself. Dr. Dyette is honored to be able to give back to SPA through her role as Chair of the Diversity and Social Justice Committee.
Sarah Gottlieb is a third-year clinical doctoral student at William James College, currently serving as Member-at-Large on the SPA graduate student board. After completing her M.A. in Applied Child Development at Tufts University in 2017, she went on to join the Boston Juvenile Court Clinic team where she assisted in developing the first embedded forensic case management program. Sarah's interest in personality assessment blossomed during her time with the court clinic, as she was able to learn about the application of these assessments in the forensic setting and in developing effective and tailored service plans. Sarah then worked with the Juvenile Diversion Program at the Suffolk County District Attorney's Office in Boston, MA where she conducted standardized risk assessments as well as developed and implemented service plans for youth diverted from the standard prosecution process. She now has a private case-management practice working as a contractor with public defenders. Sarah decided to pursue her PsyD in order to develop the skills and expertise needed to best service the populations she is most passionate about helping, especially gang and street-involved youth and young adults. She hopes to use her education and training to learn about using personality assessments in culturally sensitive ways to assist in developing a more holistic understanding of clients who face undue stigma and discrimination. Sarah is grateful for this opportunity to attend the SPA conference and looks forward to continued involvement with SPA.
Chris Hopwood is Professor of Personality Psychology at University of Zurich. His interests include personality assessment, interpersonal processes, psychopathology, psychotherapy, sustainability, and animal rights.
ABM Rezbaul Islam, a friendly and dedicated Assistant Professor, works in the Computer Science department where he is able to fulfill his passion of teaching his students about computer science and how the subject can be fun and enjoyable. He specializes in teaching System Engineering, Computer Programming, Analysis of Computer Software and Hardware, and all things computer science. Dr. Islam has been working at Sam Houston State University since the fall semester of 2019 and says that he is very fond of the "healthy and positive environment" that Sam Houston has provided for him as his workplace. He enjoys learning and appreciates having the ability to pursue his passion through his career. Computer science is only one of the many things that he enjoys in his free time. Dr. Islam also loves to write poetry, watch movies, and play sports like soccer, cricket, and badminton.
Dr. Islam grew up in Bangladesh, a country where he says "everyone has to work hard to make a good life for themselves." Luckily, he had amazing parents and a wonderful wife who supported him and sacrificed a lot to see him succeed in his education and career. He also says that his wonderful parents are "the biggest factor that makes me what I am today." He is very grateful to have received the love and support he needed to reach his highest ambitions and aspirations.
Having earned a bachelor's degree from Bangladesh (2008), a master's degree from South Korea (2012), and a Ph.D. from UNT (2019); clearly, Dr. Islam was clearly devoted to earning his degrees in higher education. Not only did he pursue his education, but he also earned scholarships for his master's and Ph.D. degrees based on his research publications. He was also a finalist in a 3-minute thesis competition during his Ph.D. at UNT.
Radhika Krishnamurthy, Psy.D., ABAP is a tenured Professor of Psychology at Florida Institute of Technology and a licensed psychologist in Florida. Her teaching, research, and clinical training activities are in the Clinical Psychology (Psy.D.) program, centered on personality testing and psychological assessment. Dr. Krishnamurthy was President of the Society for Personality Assessment (SPA) in 2011-2013 and President of Section IX (Assessment Psychology) of the American Psychological Association (APA) Division 12 in 2008. She is a diplomate of the American Board of Assessment Psychology and fellow of SPA and APA. She serves on the editorial boards of the journals Assessment, Journal of Personality Assessment, and European Journal of Psychological Assessment, and is an invited reviewer for Training and Education in Professional Psychology and Professional Psychology: Research and Practice. She is co-editor of a 2018 book titled Diversity-Sensitive Personality Assessment, co-author of two MMPI-A books and several book chapters and journal articles on psychological assessment. She recently served on the APA Board of Educational Affairs Task Force on Education and Training Guidelines for Psychological Assessment in Health Service Psychology, and currently serves on the APA's Committee on Psychological Tests and Assessment (CPTA).
Linda McGhee is a practicing clinical psychologist who speaks and writes nationally on mental health and education. She received her psychology doctorate from George Washington University. Prior to that, she received a law degree from GWU and was a practicing attorney for a number of years.
Dr. McGhee served as the Director of the Teaching and Learning Center at the Landon School. She also served as a psychologist at Landon for several years. Dr. McGhee worked at other schools specializing in learning disorders (Kingsbury and Chelsea). She has also served as an adjunct professor at George Washington, Trinity, the Chicago School of Professional Psychology, and the Washington School of Psychiatry. Dr. McGhee served on the Board of the Kingsbury School and she is currently the Chair of the Education Committee and a member of the Board of Directors of the Maryland Psychological Association.

Dr. McGhee is the founder of McGhee & Associates in Chevy Chase Maryland. She specializes in therapy for adolescents and young adults, assessments for learning differences, and educational consulting. Dr. McGhee has written for the Washington Post and has been quoted widely in the New York Times, the Huffington Post and Grown and Flown. She speaks nationally on mental health, race, and education. Dr. McGhee speaks at colleges on behalf of the Steve Fund, an organization devoted to mental health for students of color. She is a contributor to The Son Rise Project, a support network for adolescent boys. Dr. McGhee regularly appears on television and radio on a variety of topics. She hosts a talk show on Radio One called Good Mental Health to raise awareness about the importance of good mental health.​
Dr. McGhee is available as a keynote or featured speaker, panelist or moderator at your organization's next event.
Adam Natoli, Ph.D. is a Ronald E. McNair Scholar and an Assistant Professor in the Department of Psychology and Philosophy at Sam Houston State University. His main program of research draws upon multimethod research designs and diverse statistical tools to uncover how different assessment instruments measure what they purport to measure and to investigate personality's context-specific variability in everyday life. Dr. Natoli has been an active member of SPA since 2012, serving as President of SPAGS in 2017 and as a regular member on multiple SPA committees; he currently serves as co-chair of the Education and Training Interest Group and is the Treasurer of the Assessment Psychology Section of the Society of Clinical Psychology (APA Division 12).
Stephanie Schechter, PsyD, is a psychologist and faculty member at the Boston Psychoanalytic Society and Institute. She is a member of the Ethics Education Committee as well as the Ethics Committee at BPSI. She conducts workshops at the American Psychoanalytic Associations biannual meetings and psychoanalytic institutes across the country. She also consults on issues of ethics education, professional conduct, and colleague assistance. She is a contributing author of the Psychoanalyst Assistance Casebook. She is in private practice in Cambridge, MA.
Lisa Suzuki conducts research in the area of multicultural assessment in particular understanding how culture impacts the process of cognitive assessment. Her work also focuses on the usage of qualitative research strategies with diverse ethnocultural groups. She serves on the editorial boards of the Journal of Multicultural Counseling and Development and Psychological Assessment. She is also a consulting editor for the Asian American Journal of Psychology. She is senior co-editor of the Handbook of Multicultural Assessment now in its third edition (with Joseph Ponterotto) and co editor of The Handbook of Multicultural Counseling (with Manuel Casas, Charlene Alexander, and Margo Jackson) also in its third edition. She is co-author of Intelligent Testing with Minority Students (with Richard Valencia), co-editor of Using Qualitative Methods in Psychology (with Mary Kopala) and Qualitative Strategies with Ethnocultural Populations (with Donna Nagata and Laura Kohn-Wood). She is working with a group of undergraduate and graduate students on a study focusing on meaning making among survivors of the Holocaust in collaboration with the Museum of Jewish Heritage in New York City. Suzuki is the recipient of the Distinguished Contribution bestowed by the Asian American Psychological Association (2006) and the Visionary Leadership Award from the National Multicultural Conference and Summit (2007). Suzuki served as the Vice-President of Diversity and Public Interest for the Society of Counseling Psychology (Division 17) of the American Psychological Association (2002-2005). Suzuki received her doctorate in Counseling Psychology from the University of Nebraska-Lincoln in 1992 and has taught in the counseling psychology programs at Fordham University and the University of Oregon.
---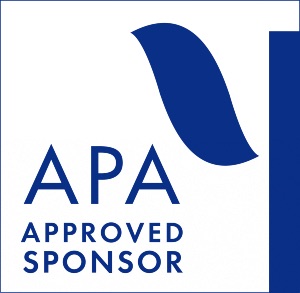 The Society for Personality Assessment (SPA) is approved by the American Psychological Association to sponsor continuing education for psychologists. SPA maintains responsibility for this program and its content.
Society for Personality Assessment is recognized by the New York State Education Department's State Board for Psychology as an approved provider of continuing education for licensed psychologists #PSY-0218.
---