The MacCAT-CA and the ECST-R in Competency to Stand Trial Evaluations: A Critical Review and Practical Implications AND A Review of Standardized Instrument Use in Competency to Stand Trial Evaluations
September 19, 2022 | 3:00 - 4:00 pm ET | 1 CE Credit
To register for this event, please login to your member or non-member profile on the SPA Website.
Abstract
There is debate regarding the utility of standardized instruments in the assessment of competence to stand trial (CST). Though the field generally has a positive view of the second-generation nomothetic instruments available, the frequency of use falls far behind this favorable impression. The current paper reviewed two standardized instruments used in CST evaluations, the Evaluation of Competency to Stand Trial – Revised (ECST-R) and the MacArthur Competence Assessment Tool-Criminal Adjudication (MacCAT-CA). We first review the psychometric properties of both instruments, including a review of limitations. Next, we discuss the legal standing of both instruments, including a review of past admissibility challenges and a discussion of potential issues in cross-examination. Finally, we end with practical guidance for clinicians; namely, that these instruments are generally valid indicators of competence to stand trial and are likely to be particularly useful in cases where competence is ambiguous and the clinician would benefit from additional standardized data to make a clear clinical decision.
The Competence Assessment for Standing Trial for Defendants with Mental Retardation (CAST-MR) was developed to assess competence to stand trial in defendants with Intellectual Disability. Although it remains the only validated instrument for this population, previous research has suggested it is rarely used by forensic examiners, a finding our survey of legal cases confirms. Initial validation studies provided some support for the instrument's reliability and validity. However, in both these and subsequent studies, there were significant limitations with respect to the size and representativeness of study samples, and therefore the associated interpretation of scores, such that questions remain as to whether the tool adequately assesses competence to stand trial in this population. In this paper, we review the research on the CAST-MR, discuss the strengths and limitations of the instrument, and debate its legal admissibility.
Goals and Objectives
Describe at least two standardized instruments to assess competency to stand trial.

Identify at least two limitations of standardized instruments in assessing competency.

Discuss the literature on admissibility of these instruments in court.
Skill Level
Intermediate- participants are expected to have a general understanding of competence to stand trial and its assessments.
Presenters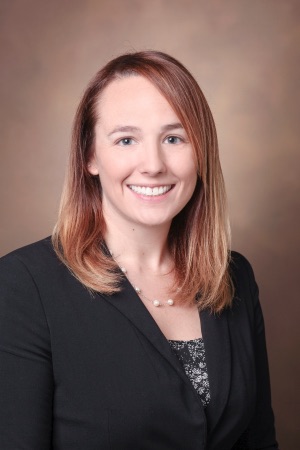 Dr. Mary Elizabeth Wood, PhD | Vanderbilt University Medical Center
Dr. Wood is an Assistant Professor of Psychiatry & Behavioral Sciences in the Vanderbilt University School of Medicine. She completed her Ph.D. in clinical psychology with a concentration in psychology and the law and minor in quantitative methods from the University of Alabama, and she subsequently completed a postdoctoral fellowship in forensic psychology at Patton State Hospital. Most of her training and interests (both clinical and research) fall at the interface of psychology and the law, with a particular emphasis on the appropriate identification, assessment, and treatment of individuals with intellectual disability in forensic settings. Her clinical interests primarily relate to the forensic evaluation of juvenile and adult criminal defendants (e.g., adjudicative competence, mental state at the time of the offense, violence risk assessment), in addition to a broader interest in capital work (e.g., Atkins, capital mitigation).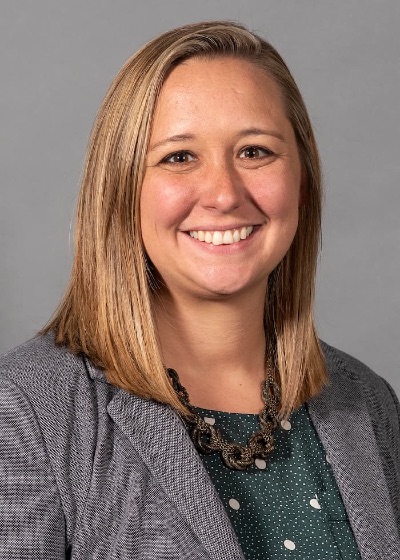 Jaime L. Anderson, PhD | Sam Houston State University
Dr. Anderson is an Assistant Professor of Psychology at Sam Houston State University and a licensed psychologist in Texas. She received her Ph.D. in Clinical Psychology with a specialization in Psychology and Law and minor in Quantitative Methods from the University of Alabama. Dr. Anderson's primary research interests focus on the assessment and diagnosis of personality psychopathology. She has authored or co-authored over 50 publications, including in the area of competency assessment.
Pricing
To register for this event, please login to your member or non-member profile on the SPA Website.
| | | |
| --- | --- | --- |
| Member Type | Single Webinar | Full (9) Webinar Series |
| Student Member | $45 | $310 |
| Early-Career Member | $79 | $599 |
| Member/Fellow/Associate | $99 | $749 |
| Student Non-Member | $75 | $595 |
| Early-Career Non-Member | $134 | $1126 |
| Non-member | $174 | $1486 |
Click here for additional pricing information.
Refund Policy
Webinar bookings cancelled in writing more than 30 days before the event are entitled to a 50% discount. After this date there are no further refunds, though transfers to another registrant of the same member type or to an alternative webinar are available up until one week before the originally purchased event.
The Society for Personality Assessment (SPA) is approved by the American Psychological Association to sponsor continuing education for psychologists. SPA maintains responsibility for this program and its content.