The Utility of the Trauma Symptom Inventory as a Primary and Secondary Assessment Instrument for Forensic Practice in Legal Settings
July 12, 2022 | 3:00 - 4:00 pm ET | 1 CE Credit
To register for this event, please login to your member or non-member profile on the SPA Website.
Abstract
This paper examines the utility of the Trauma Symptom Inventory-2 (TSI-2) and its predecessor, the Trauma Symptom Inventory (TSI) in forensic psychology practice. The instrument's psychometric properties, use with special populations, legal case review and admissibility considerations are discussed. Recommendations regarding the strengths and limitations of the TSI/TSI-2 are suggested for forensic practitioners and lawyers. Considerations related to potential expert witness cross-examination are also presented. Psychological research and legal review suggest that the TSI/TSI-2 is admissible as an instrument under the Daubert Standard, especially as related to civil court disability claims. Still, lingering issues with the ATR validity scale remain and there is limited independent research establishing the predictive and discriminant validity of the TSI-2 across diverse forensic samples. In summary, this suggests the instrument is most effective as part of a comprehensive assessment battery for identifying PTSD symptomology within legal proceedings where a trauma diagnosis is relevant.
Goals and Objectives
Identify the forensic applications for using the Trauma Symptom Inventory (TSI) in legal settings.

Compare the past 20 years of TSI use in legal settings as relevant to admissibility standards.
Skill Level
Graduate Level Psychology
Presenters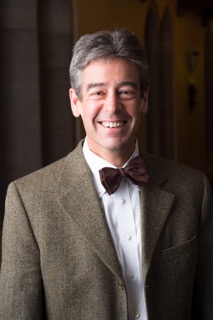 Paul Arbisi, PhD, ABAP, ABPP | Minneapolis VA Health Center and University of Minnesota
Dr. Arbisi obtained his doctoral degree in clinical psychology at the University of Minnesota. He has been a Staff Psychologist at the Minneapolis VA Medical Center since 1990 and is a Professor in the Departments of Psychiatry and Psychology at the University of Minnesota. Dr. Arbisi has published extensively on the use of the MMPI instruments in psychiatric and medical settings and in the detection of malingering of psychiatric illnesses and chronic pain. In addition, he has published articles and book chapters related to the assessment of disability caused by PTSD and psychiatric illness. He was involved in the development of MMPI scales including the F-p scale, the Restructured Clinical (RC) Scales, and the Fs scale. He provided consultation and advice to the authors throughout the development of the MMPI-2 RF and MMPI-3. He is currently involved in funded research designed to identify risk and resilience factors in National Guard soldiers who were deployed in Iraq and Afghanistan. Dr. Arbisi is a Fellow of the American Psychological Association and currently serves as Treasurer for the Society of Personality Assessment and the Society of Clinical Psychology (APA Division 12). Dr. Arbisi also has a medico-legal private practice where he conducts Independent Psychological Evaluations in the context of disability claims resulting from emotional or psychological injury.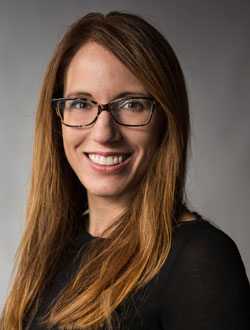 Melissa A. John, MS, Esq | Carlow University
Melissa John, M.S., Esq. is a licensed attorney in the state of Pennsylvania. She holds a master's of science degree in school psychology and is currently completing her doctoral degree through Carlow University's Counseling Psychology Program. Her legal experience includes over two decades of trial work in indigent criminal defense and child advocacy. Ms. John is currently Chief of Investigation for the Federal Public Defender for the Western District of Pennsylvania. In this role, she is involved in criminal defense fact investigation, mitigation investigation, and sentencing advocacy and coordinates the fact and mitigation investigation of the trial investigation unit staff at the FPD, WDPA.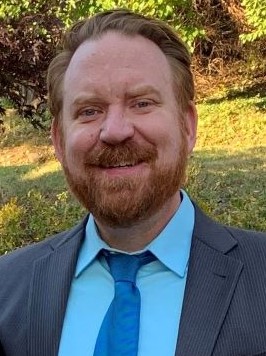 Joseph M. Roberts, PhD | Carlow University
Joseph Roberts Ph.D. is a licensed psychologist in the state of Pennsylvania. He holds a master's degree in social work, a doctoral degree in counseling psychology from West Virginia University, and post-doctoral certificates in forensic psychology through St. John's University. Dr. Roberts has taught psychology and criminology courses across undergraduate and graduate programs at Carlow University for the past fifteen years. He has also worked in clinical practice for nearly two decades, with a focus on psychological assessment in all its myriad forms.
Pricing
To register for this event, please login to your member or non-member profile on the SPA Website.
| | | |
| --- | --- | --- |
| Member Type | Single Webinar | Full (9) Webinar Series |
| Student Member | $45 | $310 |
| Early-Career Member | $79 | $599 |
| Member/Fellow/Associate | $99 | $749 |
| Student Non-Member | $75 | $595 |
| Early-Career Non-Member | $134 | $1126 |
| Non-member | $174 | $1486 |
Click here for additional pricing information.
Refund Policy
Webinar bookings cancelled in writing more than 30 days before the event are entitled to a 50% discount. After this date there are no further refunds, though transfers to another registrant of the same member type or to an alternative webinar are available up until one week before the originally purchased event.
The Society for Personality Assessment (SPA) is approved by the American Psychological Association to sponsor continuing education for psychologists. SPA maintains responsibility for this program and its content.